Nguyen Thuy Dung - dan tranh
Ngo Tra My - dan bau
SonX - percussion
Kim Ngoc Tran - voice
Luong Hue Trinh - electronics (in Copenhagen and Berlin)
Nguyen Do Minh Quan - electronics (in Hanoi and Hoi An)

Mike Majkowski - double bass
Michael Vorfeld - percussion
Burkhard Beins - percussion
Boris Baltschun - analog synthesizer
Andrea Neumann - inside piano, mixing board

+ Lotte Anker (DK) - saxophone (in Copenhagen)

Hanoi ° Berlin is a unique cultural encounter of ten composer-performers, five from each city. They are exploring a wide variety of backgrounds and approaches to experimental and improvised music within a line up focussing on string instruments and percussion - from traditional Western and Vietnamese to custom-built instruments and the use of extended techniques - combined with analog and digital electronics.

The concerts present composed pieces for the full 10-piece ensemble - by Kim Ngoc Tran, Andrea Neumann and Burkhard Beins - based on compositional drafts by legendary Vietnamese avantgarde artist Vu Dan Tan. But also several smaller constellations will be presented on each night, from live-electronics duo and percussion trio to mid-sized electro-acoustic groupings.

VIDEO: Hanoi ° Berlin at Acker Stadt Palast


Performances:
July 3rd 2016 - Jazz Festival at Jazzhouse, Copenhagen
July 9th 2016 - Acker Stadt Palast, Berlin ∗
July 10th 2016 - Acker Stadt Palast, Berlin ∗
Oct. 22nd 2016 - Vu Dan Tan exhibition at Goethe Institut, Hanoi
Oct. 27th 2016 - Folk Museum, Hoi An


with the kind support of Initiative Neue Musik e.V. ∗
and Goethe Institut Hanoi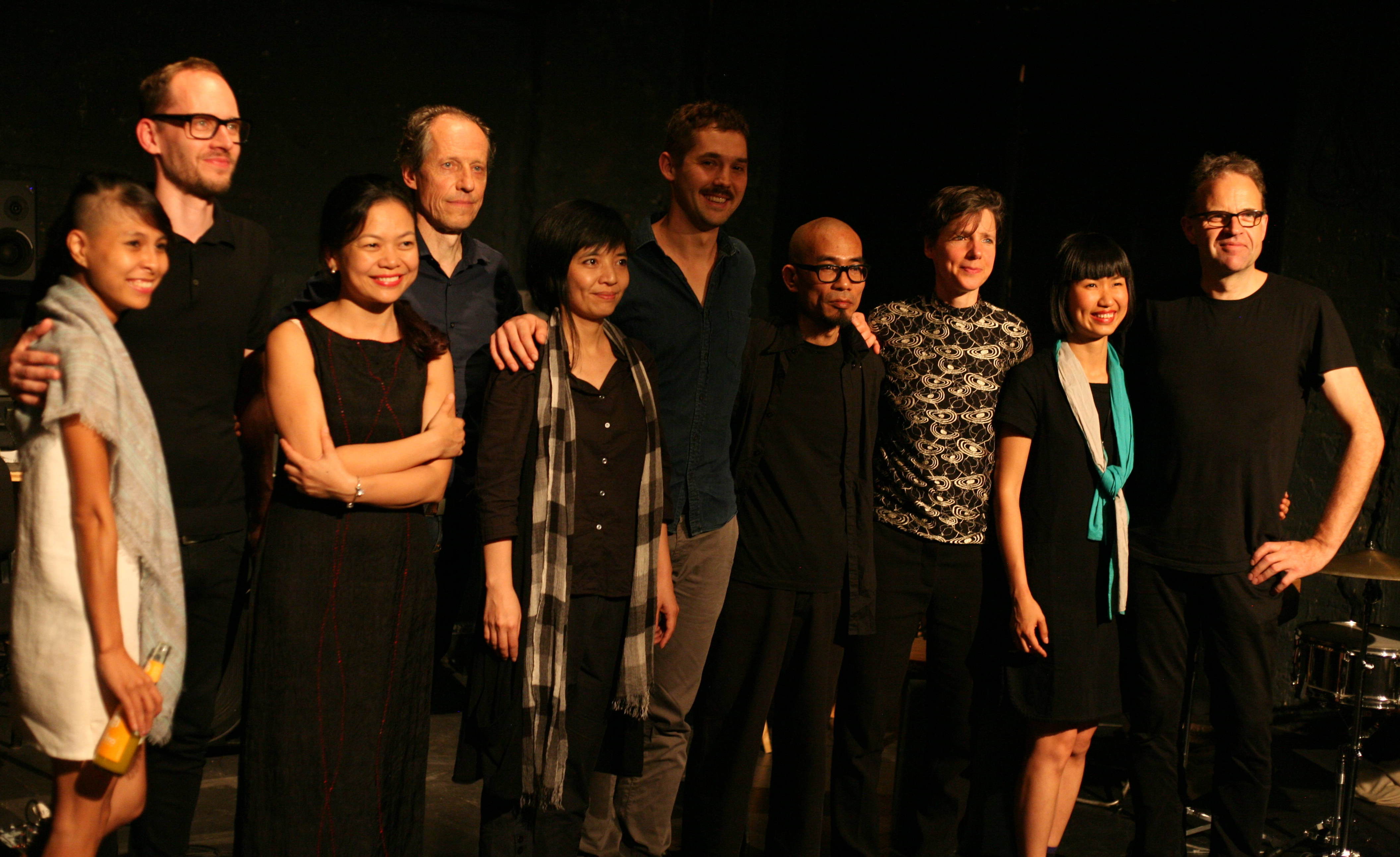 photo: viola förster